Marketing Automation is one of the most discussed topics in the marketing circles. There is no doubt marketing automation can help organizations to efficiently scale up their sales & marketing efforts. With a tech-enabled consumer to target and many channels to manage, Marketing Automation now is a must have in every Indian marketer's kit. Responses from participants clearly indicate that 2017 is the year of Marketing Automation Solution (MAS) adoption.
"India is at an early stage of adoption and we have observed high level of awareness on the need and benefits of MAS among marketers. We believe 2017 will be the year of marketing automation adoption for majority brands in India." said, Kalpit Jain, CEO, Netcore.
Our conversations with senior marketers reveal that the feature of MAS offered plays a key role while they evaluate the technology for their organisation. App Engagement and Segmentation are two features which are gaining preference among Indian Marketers.
Report highlights that there is an overlap between those who are unsure of MAS budget and those with undefined marketing technology budget. These people predominantly are the ones who are considering to use MAS. We see this is going to change once they start using it. We have also observed that MAS vendors have come up with innovative pricing models to simplify the MAS evaluation process for Indian marketers.
The report focuses on seven industry segments, i.e. BFSI, Telecom, Travel, e-Commerce, Pharmaceutical, Auto, FMCG and Consumer Electronics. 80% of primary data is created by surveying and interviewing marketers across top brands in India. It aims to provide insights on adoption of MAS specifically for the B2C market in India.
"From this report I expect to get more insights on global MAS trends and at India level, which are the new MAS tools being used by leading brands, their benefits & use in campaigns."
Pratik Mazumder
CMO
Times Internet Limited
"Digital brilliance and digital expertise should be an integral part of hiring process. Somebody who is digitally illiterate or semi illiterate is no longer a valid candidate for sales & marketing."
Dr. Karthik Anantharaman
CMO
BPL Medical Technologies
"India is at the stage of marketing automation where US was three years ago."
Kamini Rupani
CMO
Netcore
"If you are able to summarize the entire B2C Marketing Automation, Report 2017 into a 90 day action plan then it will be something which everybody would appreciate."
Varun Kaushik
VP & Head of Marketing
PolicyBoss.com (Landmark Insurance Brokers)
"Measuring of ROI should be incorporated into the marketing strategy from the day one."
VeerChand Bothra
Chief Innovation Officer
Netcore
"It is important to get the Sales, CRM and Marketing team aligned on a marketing platform."
Pradeep Dwivedi
CEO
Sakal Media Group
"In the report it will be good if you can break down all the MAS features. This will help in understanding which tool is suitable for which platform."
Karun Thareja
CMO
Faircent.com
"Before adopting any marketing technology it is important to genuinely understand the needs of your customers."
Meera Iyer
Head of Marketing
Bigbasket
"From the report I would like to understand the technology landscape in India and what are the other companies doing in terms of adoption of MAS"
Deepak Malhotra
IT Business Partner, Sales and Marketing
Kellogg Company
"With proliferation of digital channels, the idea is to utilize the engagement metrics and other statistics that different channels provide to continuously improve the marketing efforts."
Amit Shah
President & Country Head
Yes Bank
"From the report I would like to gain Insights on adoption/usage of tools and resulting increase in productivity and efficiency and also know how we can reduce manual intervention in preparation of reports."
Sachin Sharma
Director – IT Ops & Strategic Initiatives
Religare Finvest Limited
"The right MAS should be able to help us with enrichment of data to get a unified view of the customer, acquire customers & explore cross-sell and upsell opportunities."
Abhishek K. Gupta
Sr. Vice President  & Head of Marketing
Edelweiss Group
"From the report I would like to know is there any differential practice or way of thinking that is emerging in MAS space. It will be great if you can have a separate section for key observations from the report."
Molly Kapoor
Head of Marketing
Birla Sun Life Mutual Fund
"If content is the King then technology platform is the Queen and one cannot ignore the Queen."
Anil Menghani
CSO
Netcore
"Payment automation is a beautiful thing that has happened to every industry."
Binu George
EVP
Asianet Cable Service
"E-Commerce & Digital marketing are the biggest innovations helping brands to go Global."
Harkirat Singh
MD
Woodland
"All your service systems, social media and marketing campaigns should be connected to one single system to get Unified Customer View."
Prasad Pimple
AVP – Marketing
HDFC Life
"By enabling a personalized and individualized engagement, we help marketers with increased Customer Lifetime Value (CLV)."
Kalpit Jain
CEO
Netcore
Partial list of participants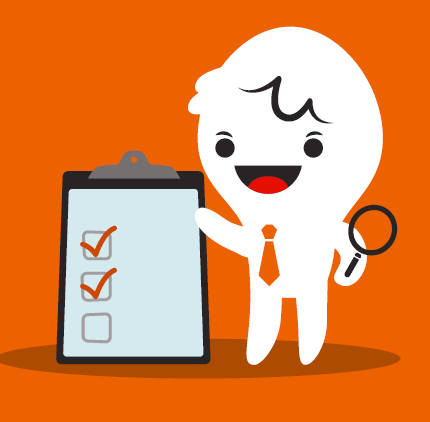 • Axis Bank Ltd.
• bigbasket.com (Innovative Retail Concepts Pvt. Ltd)
• Colgate Palmolive (India) Ltd.
• Dabur India Ltd.
• Edelweiss Financial Services Ltd.
• Flipkart Internet Pvt. Ltd.
• Goddres Pharmaceuticals Pvt.Ltd.
• Hero Motocorp Ltd.
• MakeMyTrip
• Paytm (One97 Communications)
• Times Internet Ltd.
[expand title="%(%strong%)%Read More…%(%/strong%)%" swaptitle="%(%strong%)%Read Less…%(%/strong%)%"]
• Angel Broking Pvt. Ltd.
• Asianet Satellite Communications Ltd.
• Aviva Life Insurance Company India Ltd.
• B9 Beverages Pvt Ltd.
• Bank of Maharashtra
• Base Corporation Ltd.
• BENZARA E-COMMERCE INDIA PVT LTD.
• BankBazaar.com (A & A Dukaan Financial Services Pvt. Ltd.)
• Birla Sun Life Insurance Company Ltd.
• BPL Medical Technologies Pvt. Ltd.
• Care Hospitals
• Carrier Corporation
• Centrum Capital Ltd.
• Collegedunia.com
• Confident Group of Companies
• Crompton Greaves Consumer Electricals Ltd.
• Dainik Bhaskar
• Danone Nutricia India
• Durga Das Publications Private Ltd.
• Dsm Sinochem Pharmaceuticals India Ltd.
• Delhi Transport Corporation
• Eureka Forbes Ltd.
• Faircent.com (Fairassets Technologies Pvt. Ltd.)
• Fincare Business Services Pvt. Ltd.
• FINO PayTech
• finstop.com
• Fortis La Femme (Fortis Healthcare)
• Future Generali India Life Insurance Co. Ltd.
• Future Retail Ltd.
• Genesis Luxury Fashion Pvt. Ltd.
• Gokaldas Exports Ltd.
• Goli Vada Pav
• Gorb – Living Entertainment Enterprise Pvt. Ltd.
• Gyan Dairy ( C.P. Milk & Food Products (P) Ltd.)
• HDFC Life Insurance
• Hi Impact Consultants (Pvt.) Ltd.
• Huawei Technologies Co. Ltd.
• Taj Hotel (Indian Hotel Company Ltd.)
• InterContinental Marine Drive-Mumbai
• Intex Technologies (India) Ltd.
• Jaslok Hospital And Research Centre
• Kellogg India Pvt. Ltd.
• Kurlon Enterprise Ltd.
• Landmark Insurance Brokers Pvt. Ltd.
• Marks & Spencer
• Maruti Suzuki India Limited
• Medlife.com (Medlife International Pvt. Ltd.)
• Meru Cab Company Pvt. Ltd.
• Infibeam.com (NSI Infinium Global Pvt. Ltd.)
• Ola Cabs (ANI Technologies Pvt. Ltd.)
• Oriflame India
• Oyorooms (Oravel Stays Pvt. Ltd.)
• Piramal Enterprises Limited
• Reliance Capital Limited
• Religare Finvest Limited
• Riya Travel & Tours India Pvt. Ltd.
• Royal Enfield
• Saint-Gobain India Pvt. Ltd.
• Schneider Electric India Pvt. Ltd.
• Shoppers Stop Ltd.
• SKF India
• Skillzlearn
• Snapdeal.Com (Jasper Infotech Pvt. Ltd.)
• Stylefobia.com
• TARA Jewels Ltd.
• Tata Communications Ltd.
• Tata Motors Finance Ltd.
• Tata Sky
• Total Environment Building Systems Pvt. Ltd.
• TP- Link India Pvt. Ltd.
• Trail Blazer Tours India Pvt. Ltd.
• TVS Credit Services Ltd.
• United Spirits Ltd.
• USV Private Ltd.
• UTI Asset Management Company Ltd.
• UTI Mutual Fund
• Woodland
• YES BANK
• You Broadband India Ltd.
• Zomato
• ZTE Telecom India Pvt. Ltd.
[/expand]
Research NXT is an innovative market research company covering in-depth research and insights on trending Enterprise Technology.
Netcore is India's leading Marketing Technology company offering a full-stack, omni-channel, marketing automation solution consisting of engagement platform (customer journey builder, unified view, cross-channel automation, analytics), channels of communications (email, sms, voice, social, web, app) and consultative services to enable marketers deliver exceptional 1:1 customer experiences. To know more, visit netcore.in