Growth and challenges of eTutoring Industry in India
Insights from Tanmay Chandresa, Founder & CEO – eSolve Knowledge Services Pvt. Ltd. (www.atesolve.com) on eTutoring Industry over an Interview with ResearchNXT
ResearchNXT – Do you think eTutoring Support providers like eSolve, would be a threat to the eTutoring companies?
eSolve – The idea of a eTutoring Support Company like us, is to compliment the eTutoring companies.  It's driving force is the focus on solving operational and delivery challenges. The expertise of defining what shall be offered, how tutoring shall be executed, what values and methods of delivery shall be opted for, what technology shall be used, how the technology will be used, and loads of others things, lies with the eTutoring company.
I think both would continue to exist in a cohesive manner.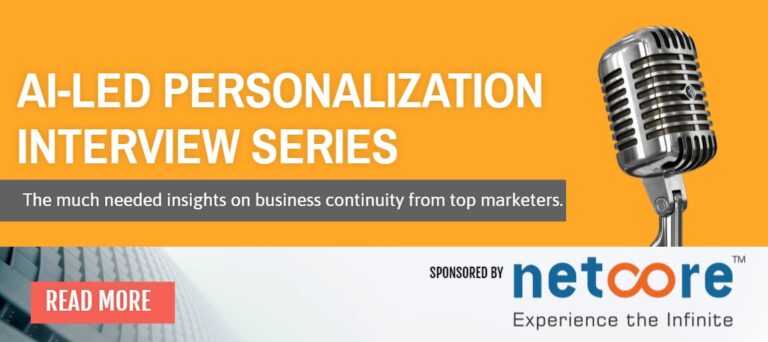 What kind of Online tutoring companies do you see succeeding/making it big in their efforts to business?
eSolve – Over the next 5-7 years, with an increased awareness, exit barriers for customers and tutors will go down and the industry will move towards observing and behaving like a commodity market.  Regionality will not matter.  Location will not matter.  The sole driver will be the pricing and quality of tutors, not even the process of tutoring since a lot of standardization may happen over a period of time.
Those organizations which can create operational efficiency and convert those into indirect revenue by creating Repeat customers shall prevail in the long run. Maximizing Customer Lifetime Value (CLV) will be at the core of things to come. This can only happen through the organization's philosophy and belief of why they are in this business.
At that time the organization which focuses on generating warmth between itself and the child will earn a premium on its services, rather than those who are transactional in nature with their work.
What is the biggest challenge you think the eTutoring industry is facing?
eSolve – It is difficult to point out the biggest because in an industry which is in its growth stage, challenges differ for each service provider and in each region. For example, in India, the biggest challenge for any eTutoring company is to drill through the historical set up of the schooling and conventional tutoring industry in this country.  Taking its roots from the Gurukul culture, the entire education system has developed with over thousands of years of evolution. Like the one-to-many schooling philosophy which runs like a machine, conventional tutoring also takes its shape from the same. Thus cost, tutoring environment, and the belief system of parents (who generally are the decision makers, in India), is hard to ignore. 
Online Tutoring which started in the US, wiht Cost Arbitrage between private tutor/hometutor and the eTutoring model, was the main driver of growth, but this is not the case in the Indian market. The challenge is to offer some value and package in a way that appeals to the needs of parents with fixed mindset. In India, the price, would always be on top, unless someone creates a niche which is hard to ignore.
From a global perspective (including India), a big challenge for all organizations would be to create an "environment" between tutors and children, which generates warmth, rather than a transaction. At present tutoring is extremely transactional. Even the process of tutoring may show personal involvement, but its driven by a process which trains a tutor to behave like that. This can be generated only when the individuals who are actually seeking career options in tutoring come into the system, against individuals seeking this as a part time money making option.
If you think about it, which are the two teachers you remember even today, 20 years or so after completing your education? I am confident, they will be the best and the worst of the lot!
"Helping eTutoring companies to overcome challenges of Tutor Attrition & Quality of Tutoring Delivery."
Since 2009, eSolve has been working with Online Tutoring companies, in India and the US, helping them overcome the challenges of Tutor Attrition, Quality of Tutoring Delivery, Tutor Development on subject and tutoring process related areas. This is done through our processes of managing the tutoring delivery at our end across college and school levels with subjects of Chemistry, Statistics, Mathematics and Physics.  We have considerable experience of working with OT companies across the US, Australia and India. We are also associated with the online tutoring business of a very large publishing company, based out of London.  
We don't look at ourselves as a tutoring delivery company because all tutoring companies can do the delivery. There is a whole world to its execution beyond tutoring being driven by just creating a team of tutors who (mostly) work from home and look at this as a part time income source. This model is currently the most prevailing model globally
But it comes with its perils. A part time job will always command that much less commitment towards the job, that much more casual an approach towards the work, that much less adherence to shifts, schedules and so on.  When such things drive individuals who tutor, then there are host of other issues that arise with the whole process of delivery.
Our delivery model addresses all of the above and much more.  We see ourselves as problem solvers rather than just tutoring delivery partners.

According to you what would be the biggest game changer, in the coming years for eTutoring industry?
eSolve – There will be 2 strings which will pull the future.
Use of technology which the users can relate to and which facilitates the ease of use and personalization.
The use of methods to maximize Customer Lifetime Value (CLV), since this is a service where the life span of a customer can be as high as 10 years or more, in-case the service is relevant. This is more important than the technology, as it must be driven as a belief system.
Do you think eTutoring would become a long term career (full time) options for aspiring tutors in coming years?
eSolve – At eSolve, it already is. For a job to qualify as a career option in conventional terms, it must have Sustainability, show growth over time and should create lucrative rewards, financially and emotionally. At the rate at which the industry is growing, it has already started ringing the bells on all three counts.
What are you most excited about at this moment?
eSolve – We are extremely excited about 4 things:
The rate at which the acceptance for education driven by technology is gaining momentum supported by the fundamental infrastructure.  At has already started moving from desktops to your hands (tabs and mobiles)
The rate at which Online Tutoring is growing at this moment across the world. Today there are 3 times more companies in this space as compared to the numbers 5 years ago.
The confidence shown in this space can be seen by the amount of funding this space has attracted over the last couple of years. Over 50 EdTech startups gained momentum with funding in the last couple of years.
More man hours of work would mean better work flow, load consistency and larger requirement of experts. These are the biggest reasons for making the tutoring delivery move beyond a part time to a full time job
We want eTutoring companies to see the value we add to their execution of Tutoring. We want eSolve to create a niche in this industry and become increasingly aware of the key elements which drive operational profitability and generate excellent customer service for our clients.
The journey so far has been memorable and exciting. We have had our shares of disappointments and falls.  Each step has made us build ourselves stronger on our belief. We have come across all kinds of opportunities that we had to let go of to maintain our focus on our belief.